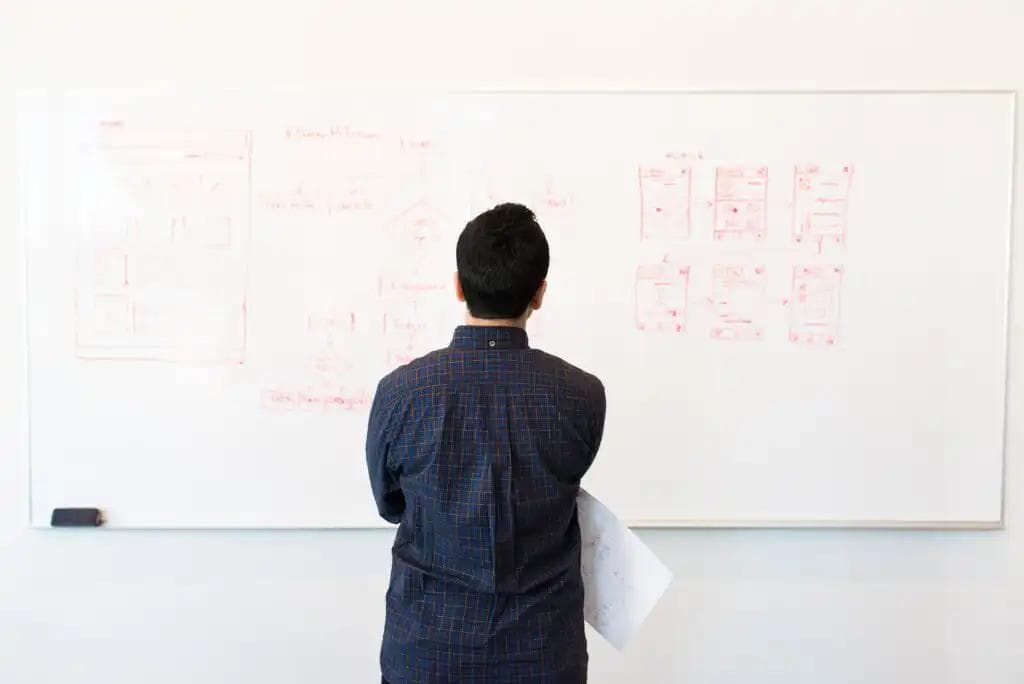 Top Product Design and Development Companies To Help Your Business Thrive in 2023
Finding the best product visual design and development company firm to work with can be daunting. There are many big name choices from IDEO,Mckinsey,Accenture,Deloitte, etc.
In this article, we aim to give you some guidance around the following:
What are the challenges that face companies trying to launch a digital software product?
How to choose the top product design agency
What does it cost to hire a good quality top software product design and development agency
What are best practices in the software product design process and why tech companies are turning to product design professionals
5 Steps to analyze a good product design and development process and team
What is IIIMPACT?
IIIMPACT is a leading product UX design and development company with over 17 years launching 100s of digital software enterprise and mobile products for tech startups to Fortune 10 companies. We have helped clients from almost every industry vertical – energy, robotics, fintech, cybersecurity, retail, HR, education, e-commerce, etc.
We've also been listed in the Inc5000 two consecutive years in a row for one of the fastest growing independent companies in the US. We've also ranked in the top 50 in the southwest that includes Texas /Dallas / Houston /Austin, Nevada / Las Vegas, and Arizona / Scottsdale.
If you are looking for a top product development and design company to help launch or redesign your software product with a scalable, high-quality Design and DevOps process – contact IIIMPACT
Our flexible, high-impact (pun intended) expert action teams, will help you navigate the complex, risky waters of trying to launch a new product or redesign your current mobile app design.
Challenging times ahead – Innovate when others are cutting
Here we are in 2023 and things are possibly about to get ugly. The 'R' word has been working it way through the media, doom and gloom is upon us, the sky is falling, etc.
Those who are old enough have been through this song & dance a few times already…history doesn't repeat itself but it does tend to rhyme. IMPACT has been around for over 17 years and we don't intend on another down cycle, recession or what-have-you to stop us from moving forward and doing the same for our client partners.
As business leaders, you all know better than anyone how unpredictable and uncertain the business world can be. Whether it's the economy, new technologies, or changing customer needs, there's always something that can throw a wrench in your plans.
But that doesn't mean you have to go it alone. In fact, seeking out expert guidance and support services can be one of the best ways to navigate these challenging times and set your business up for success.
That's where our software consulting services come in. By working with a team of experienced professionals, you can get the insights, support, and solutions you need to thrive in today's rapidly changing landscape.
Here are 5 ways that our software consulting services can help your business succeed:
1. Identify and address weaknesses in your current software systems
If you're struggling to keep up with the demands of your business, it could be because your current software DevOps and Design processes that aren't up to the task. Our consultants can help you identify any weaknesses or inefficiencies in your current setup and develop a plan to address them.
2. Choose the right strategic approach
With so many options on the market, it can be overwhelming to try to choose the right software for your business. Our consultants can help you evaluate your needs and recommend the best solutions for your specific requirements.
Everything from creating and managing your roadmaps, and prioritizing business objectives, KPIs/OKRs, to your web design and mobile app development company, cloud server, QA testing, user testing, qualitative and quantitative testing, etc.
3. Implement & test hypotheses for new innovations, fast and with confidence
Creating new innovative solutions and redesigning an old software application, can be a complex and time-consuming process especially if your in-house team has been primarily focused on a specific technology stack.
With our consultants, you will have a partner that has the expertise to make it as smooth and seamless as possible when developing a new innovative product. We not only make recommendations to our clients, but we help you plan and execute the implementation, ensuring minimal disruption to your business.
4. Implement a design thinking and digital transformation/change management strategy
Your business has a lot of problems to solve in order to create a successful, innovative enterprise, mobile, or Saas application. For your team to properly align with your company's vision and business strategy, while implementing a more efficient process, design thinking and digital transformation need to happen from the top down.
We help your executive team implement a successful design thinking and change management process that helps break the bad habits that create problems and risk in a custom software development life-cycle process.
5. Provide ongoing support and maintenance
Even after your software is up and running, you may still need ongoing support and maintenance to ensure it continues to meet your needs. IIIMPACT is here to provide that support, helping you troubleshoot any issues, and continuously improving the design and usability of the product to keep your software innovative and desired by your customers.
In these uncertain times, it's more important than ever to have a reliable and efficient software infrastructure in place. By working with our software design consulting services, you can get the expert guidance and support you need to thrive and succeed.
Top Product Design and Development Companies
In today's highly competitive market, having a strong product design and development strategy is crucial for businesses to succeed. Top product design companies can help businesses create innovative products that meet the needs of their customers and stand out in the market.
These are all the companies that are highly respected in the industry and have a proven track record of delivering successful existing products and services to their clients:
IDEO
Founded in 1991 and has offices in several countries, including the United States, Europe, and Asia. The company offers a broad range of services, from design research and strategy to industrial design and engineering. IDEO is known for its human-centered design approach, which involves understanding the needs and desires of the end users and using that information to inform the design process. IDEO has worked with companies such as Apple, Procter & Gamble, and Ford.
Frog Design
Founded in 1969 and also has offices worldwide, including the United States, Europe, and Asia. The company's services include product design, ui ux design or ux ui design, and innovation strategy. Frog Design is known for its emphasis on design thinking, which involves a deep understanding of user needs and the development of creative solutions to complex problems. Frog Design has worked with companies such as Disney, GE, and Microsoft.
Fjord
A design and innovation consultancy founded in 2001 and based in Europe and the United States. The company offers a vast range of services, including strategy and innovation, service design, and experience design. Fjord is known for its human-centered design approach and works with clients in many different fields, such as finance, healthcare, and telecommunications. Fjord has worked with companies such as Accenture, Google, and Verizon.
Ziba Design
A creative design and innovation consultancy founded in 1984 and based in Portland, Oregon. The company offers a vast range of services, including product design, brand strategy, and design research. Ziba Design is known for its emphasis on customer insights and its ability to translate these insights into meaningful and innovative design solutions. Ziba Design has worked with clients such as HP, Nike, and Intel.
Fuseproject
A design and branding agency founded in 1999 and based in San Francisco, California. The company offers a broad range of services, including product design, branding, and design strategy. Fuseproject is known for its focus on sustainable and socially responsible design and has worked with clients such as Samsung, Herman Miller, and Jawbone.
Ammunition Group
A product design and software development company founded in 2007 and based in San Francisco, California. The company offers a variety of services, such as product design, user experience design, and brand image. Ammunition Group is known for its ability to design products that are both aesthetically pleasing and highly functional and has worked with clients such as Lyft, Square, and Polaroid.
These companies use a variety of design methods and approaches, such as human-centered design, design thinking, and user experience design, to make products that look good and work well. They work together with their clients to figure out what their needs and goals are and then create custom solutions that meet those needs.
In addition to their technical expertise, these top product design and web development companies are known for their ability to stay up-to-date with the latest trends and technologies in their industry, which allows them to provide innovative solutions to their clients. They also have an extensive experience working with clients across a range of industries, including technology, healthcare, and consumer products, among others.
Partnering with a top product design and development company can help businesses stand out in a crowded market, create products that meet the needs of their customers, and ultimately thrive in 2023 and beyond.
How to choose the top product design and development companies for 2023
Digital product design companies can help you find the right fit between your product and the market, improve your design and development processes, and create digital experiences that your users can understand.
Googling "top UX agencies" or "top software design and development company" will get you millions of results. The biggest agencies are also usually the most expensive.
Our team at IIIMPACT has worked with many of these top software consulting companies in the past but we won't make a big impact to your budget. Our motto is to not just recommend the best process, strategy or approach, but also to help our clients execute and provide the tactical work – good scalable designs and high-quality development code. So your company will get better expertise, value and output but at a more reasonable price.
There are a few important things to think about when choosing a top product design and development company:
Experience and portfolio



Look for a company that has a strong track record of designing and launching successful products. Check out their portfolio to see if their style of design fits with the brand and values of your company.
At IIIMPACT, we have worked with hundreds of companies with different types of teams, software products – enterprise, mobile, responsive, POS, etc.
Before contacting any innovative product design firm, make sure to review their portfolio and determine whether they truly lead strategy, as a good design should holistically prioritize the business, marketing, development, and user-centricity.
Most design firms just output tactical work (wireframes, UI design), but they don't really teach you how to implement a good, scalable process with design and development teams. Most will just outsource to low-cost, offshore design and development companies that will just be order takers. This provides the least value in the long run because or rework, time-wasted, usability problems, etc.
Expertise



Just following the cool new UX and UI trends for the year and having a beautiful portfolio should not be how you evaluate expertise.
When it comes to industry knowledge, we are the experts in software design and development, and you are the subject matter experts in your industry. Our services are a great addition to what you already know about your industry, and we will design the best digital solutions with good usability in mind.
Software design and development agencies that haven't worked with clients at different stages of the SDLC process will be unaware of how to adapt and consult software companies on how to create a product. UX and strategy become afterthoughts that are thrown in at the end.
Communication and working together



Choose a company that is easy to work with and communicates well while the design is being made.
In a good product design process, agencies that follow best practices won't go off and design in a vacuum or silo; instead, they'll work with the customer all the way through. Everyone wants to have a say in the process, so we at IIIMPACT make sure to teach you how to include the right people at the right time when developing new software products or mobile apps.
IIIIMPACT has its own workshops that help align leadership and key stakeholders and bring them together. This drastically cuts down the time it usually takes for your company to work together internally. We generally create output and value in a 3-5 day workshop that normally takes companies months to get similar results.
From there, we collaborate with design, product, and development to make sure handoff is smooth and efficient. We inject our senior leaders where you need the most help putting the ideas into action.
If you are looking for a product design partner, message us, and we will be happy to bring your ideas to fruition and execute a successful product launch. After contacting us, we will arrange a call with you to discuss your plans and objectives in detail and define the next steps.
References
Ask the product design firm for references and talk to companies that have worked with them before.
Our clients take the most advantage of our flexibility to ramp up or ramp down design and development teams based on their needs. Many internal design and development teams have limited bandwidth as they need to continue to support the current product, which is their main source of revenue. So it's hard for businesses to come up with new ideas when everyone is so busy keeping the old ones running.
IIIMPACT's action teams, provide additional horsepower when it comes to supporting internal software design and development teams. Our goal is to never try to replace internal teams, but to provide the most support, remove inefficiencies, and change DevOps / DesignOps processes that are broken or non-existent.
Cost



There are a few things to think about when figuring out how much a good product and software design firm is worth. These include the firm's level of skill and experience, the size and scope of the project, how hard it is to do, and the results that are expected.
The biggest cost we see is when companies only look at the bottom line when it comes to cost. There are so many ways in which cheap off-shore development companies have cost our clients money in tech debt, bad code performance and quality, poor, unusable designs, time wasted by others having to find and fix problems, and most of all, the opportunity cost of not launching their product on time and losing millions of dollars to competitors that were able to secure their potential clients faster.
We have fixed code and redesigned web apps for our clients who choose to go with the cheap offshore design company option. This usually sets them back several months to 2-3 years, but in the end, we help them successfully get through the pains of what inexperience, short-term vision, and bad decisions did to get them there when launching a new software enterprise or mobile product.
Lastly, set up a meeting with a representative of the top software design and development company that you've selected to find out how they work and how they approach design. This will help you decide if the company is a good fit for your project.
What are the best practices when it comes to product design and development processes?
There are several best practices when it comes to product design and development processes, including:
Setting clear goals and objectives



Setting clear goals and objectives at the start of a project can assist in ensuring that the design and development process is consistent with the overall business strategy.
The user-centered design puts the needs and preferences of the people who will be using the product first. This can lead to better and more effective product design.
Rapid prototyping is a process of making quick prototypes that can be tested and improved quickly. This can help find problems and make the final product better.
Collaboration and communication
Having a strong and open line of communication between all tech team members, including designers, developers, and stakeholders, can help make sure that everyone is on the same page and that the product meets the needs of everyone involved.
Continuous testing and iteration
Testing and revising the design and development of a product on a regular basis can help find and fix problems, improve the user experience, and make sure the final product is of high quality.
Agile methodology
Scrum and Kanban are examples of agile development methods. They allow for flexibility and adaptability in the development process and encourage testing and feedback all the time.
Versatility
You should be able to deal with requests for changes and know that designing and making a product is an iterative process.
Documentation
Keeping a detailed record of the whole process, including design decisions, development problems, and testing results, can help with future product development and maintenance.
Flexibility
Completed projects never go according to plan, and when they do, the finger-pointing starts. Teams need to be able to adapt when things go wrong or take longer than expected. Problems during the software product development process can be anything from time/budget to problems with the APIs, needing to pivot on design, change with digital marketing strategy, development constraints, etc. Teams will falter quickly and cause quality issues if they aren't used to these usual disruptions. This will cost money to the business to fix.
Software / Saas / Enterprise Tech Companies and the value good product designers bring to the table
Software companies will usually need a good-sized team of specialized professionals with a diverse set of skills. Trying to hire a fully dedicated team can be time-consuming, difficult to retain talent, and expensive. We help our clients quickly ramp up a hybrid of internal and external resources, with many of the following product design and development experts:
Software Product and Development Teams
– Product Manager or Product Owner
– Project Manager / Scrum Manager
– Lead Product or Lead UX Designer
– Usability / User Researcher
– Lead Creative Director – Visual / UI Designer
– Development Team
– Front-end developer (Html/CSS/Javascript – React, Angular, Vue)
– Back-end developer
– QA
There's been a slow shift within the UX industry as titles are changing from UX Designer to Product Designer. This is no different than when UX Designers were called Information Architects, Human-factors (HF) designers, UX/UI Designers, etc.
What qualities should product designers have to be effective?
Product designers should be well-rounded and have deep experience in multiple areas, including design, UX, research, copy, development (some familiarity), cognitive psychology, and more.
These designers need to have expertise in web and mobile application design to be able to create innovative solutions for digital products in a variety of industries. Some designers will have graphic design expertise, while others will have more product development life cycle and strategy experience.
Product designers should be working closely with the product managers to make sure they are aligned with the strategy, roadmap, and KPIs/OKRs of the business. This allows for a more thorough understanding of the problems they need to solve and why. When solutions are presented to the leadership team, they are more aligned with the goals of the business and executive teams.
Many old-school tech companies tend to use design as more of an afterthought or last-minute process where you produce a few wireframes that look nicer, and that's UX.
What we have experienced with weak product teams is when the product managers are risk-averse and tend to slow innovation down as they are afraid to make any drastic changes to the software design, workflow, or user interface. They need to lean on the experience of the usability/user research team to make sure proper user testing is performed and their customers are heard correctly.
Frequently Asked Questions
How do I know if product design and development companies are right for my business?
Answer: You can evaluate a product design and development company based on their experience, portfolio, client reviews, expertise, communication, and collaboration skills to see if they align with your business goals and needs.
What kind of services do product design and development companies typically offer?
Answer: Product design and development companies typically offer services such as market research and ideation, prototyping and testing, user experience design, industrial design, engineering and manufacturing, and go-to-market strategy.
How much should I expect to pay for product design and development services?
Answer: The cost of product design and development services can vary based on the complexity and scope of the project, but you can expect to pay anywhere from tens of thousands to hundreds of thousands of dollars.
How long does the product design and development process typically take?
Answer: The product design and development process can take anywhere from several months to over a year, depending on the complexity of the product and the size of the project team.
What kind of experience and qualifications should I look for in product design and development companies?
Answer: You should look for a product design and development company that has experience in your industry, a team of qualified designers, software engineers, and researchers, and a portfolio that showcases successful product launches.
What kind of industries do product design and development companies typically specialize in?
Answer: Product design and development companies can specialize in various industries, including consumer electronics, healthcare, automotive, furniture, and consumer goods.
What are some of the key factors that determine the success of a product design and development project?
Answer: The success of a product design and development project depends on factors such as the quality of the design, the ability to meet user needs, the manufacturability and scalability of the product, and effective go-to-market strategy.
What kind of communication and collaboration can I expect from a product design and development company?
Answer: You can expect frequent and transparent communication, collaborative brainstorming sessions, progress updates, and regular feedback from the product design and development company.
How to protect my intellectual property during the product design and development process?
Answer: You can protect your intellectual property by signing a nondisclosure agreement (NDA) with the product design and development company.
Need to find the best product design and development company?
IIIMPACT has successfully collaborated with hundreds of companies worldwide. Please drop us a message to set up a quick call.
The journey to launching a software product is fraught with many risks and problems, let us help you navigate and reduce these issues so that you feel more confident during the process.
Our team of expert UX designers, strategist, usability researchers, customer experience experts (CX), product designers, front end, full stack developers and cloud architects will be happy to help you in any way.
#Development
#All
#Product
#Executive Strategy
#Website Design
#UX
#Design
#Digital Transformation