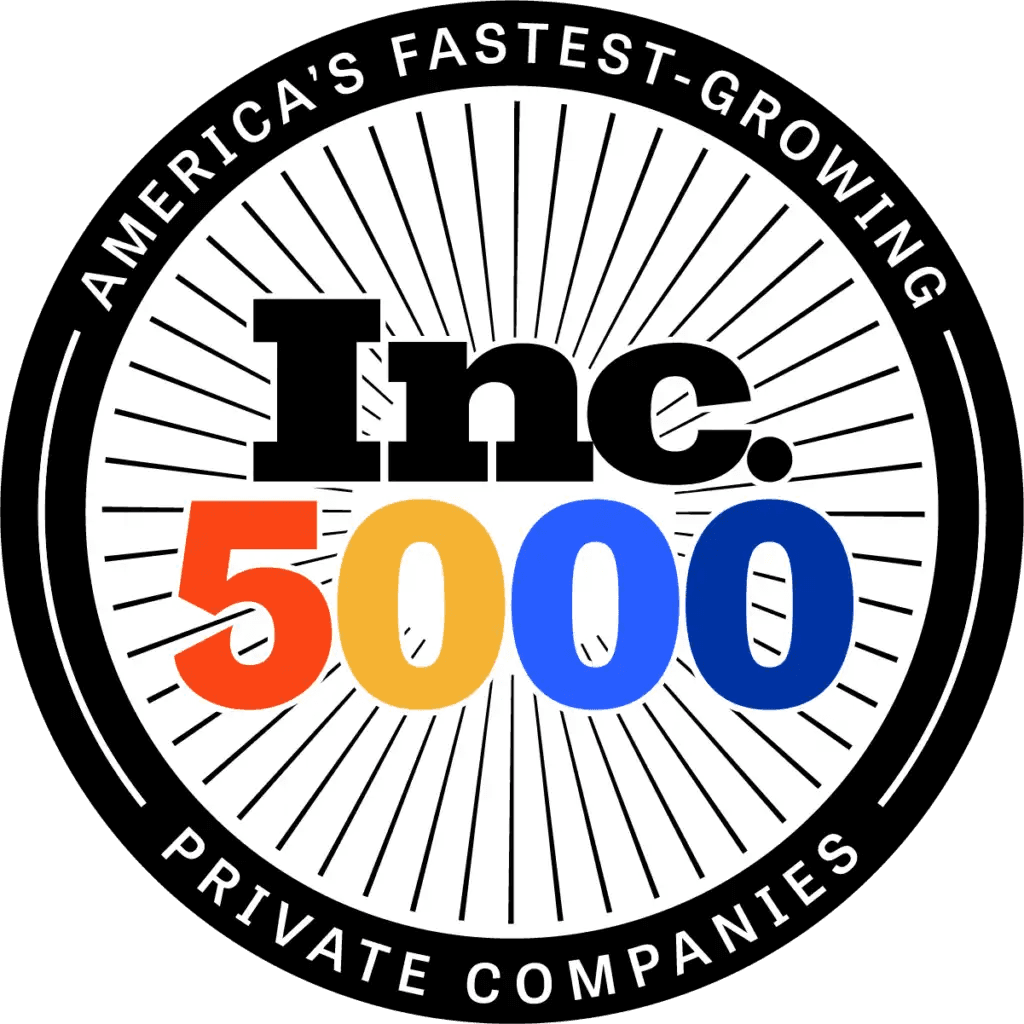 Press Release: Product Design Agency, IIIMPACT, ranks on the 2022 Inc. 5000 Fastest Growing US Privately-owned Companies
Today, Inc. magazine reported that IIIIMPACT is No. 1043 on its annual Inc. 5000, the most renowned ranking of the nation's private enterprises with the fastest-growing revenue. The list provides a unique perspective on the most successful enterprises inside the most dynamic sector of the American economy: its independent small businesses. As recipients of the Inc. 5000, Intuit, Zappos, Under Armour, Microsoft, and Patagonia, amongst others, earned their first national recognition.
"We are pleased to be included on the Inc. 5000 list," stated IIIMPACT's founder, Makoto Kern. "This placement is a credit to our team's digital expertise, commitment, and ability to adapt to a constantly evolving technology environment. We have helped bridge the gap between the most advanced technologies and their users. Now, more than ever, it is crucial for businesses to adopt digital transformation processes efficiently within their organization or risk falling behind the competition. This distinction is due to our clients, partners, and team."
Not only have the companies on the 2021 Inc. 5000 been extremely competitive in their respective sectors, but this year's list has also demonstrated exceptional resilience and adaptability in the face of 2020's tremendous obstacles. The median three-year growth rate for the 5,000 companies was 543 percent, and the median revenue was $11.1 million. In the previous three years, these corporations have added more than 610,000 jobs collectively.
The Inc. 5000 results, including company profiles and an interactive database that can be sorted by industry, region, and other criteria, are available at http://www.inc.com/inc5000. The September issue of Inc., which will be available on newsstands on August 20, features the top 500 firms.
Scott Omelianuk, editor-in-chief of Inc., believes that the 2021 Inc. 5000 is one of the most significant lists of firms ever compiled. "Building one of the fastest-growing corporations in the United States in any given year is an extraordinary accomplishment. Building one during the crises we've endured is simply astounding. This kind of success is the result of arduous effort, astute decisions, exceptional leadership, and the contributions of a large number of individuals."
About IIIMPACT
IIIMPACT, headquartered in Austin, Texas, is a leading digital product consulting firm that has assisted businesses since 2004. Their product design method assists businesses seeking to launch or develop an innovative digital product swiftly. They have shipped hundreds of successful digital solutions across nearly all industries, including Energy, eCommerce, Fintech, Robotics, Health, Education, Human Resources, and Government. Their product development life-cycle process enables firms to interact closely with IIIMPACT's digital leaders and transform their organizations so that their internal teams can establish and follow a repeatable procedure for launching breakthrough digital goods into their respective markets.
Not only does the IIIMPACT team assist with strategy, but it also provides the tactical muscle to execute that strategy and provide UX Design assets, research, and DevOps support for enterprises who require it. The trust and success IIIMPACT has brought to its clients for over a decade is exemplified by the company's long-standing client partnerships.
For additional information, please visit iiimpact.io or connect with us on Twitter, LinkedIn, or our blog.
Methodology
The 2021 Inc. 5000 is ranked according to sales growth percentage from 2017 to 2020. To be eligible, firms must have been established and producing revenue by March 31, 2017. As of December 31, 2020, they must be U.S.-based, privately held, for-profit, independent, and not subsidiaries or divisions of other corporations. (Some on the list may have gone public or been bought after then.)
Regarding Inc. Media
Inc., the most trusted business media brand in the world, provides entrepreneurs with the knowledge, tools, connections, and community they need to grow great businesses. Its award-winning multiplatform content reaches more than 50 million people every month via a range of platforms, such as websites, newsletters, social media, podcasts, and print. Since 1982, the famous Inc. 5000 list has analyzed company data to identify the fastest-growing privately held companies in the United States. The global recognition that comes with inclusion in the 5000 provides the founders of the greatest businesses with the opportunity to interact with an exclusive community of their peers, as well as the credibility that enables them to increase sales and hire talent. The related Inc. 5000 Vision Conference is part of Inc.'s range of highly recognized custom events. For additional details, please visit http://www.inc.com.
To learn more about the Inc. 5000 Vision Conference, please visit http://conference.inc.com/.
#All
#Company News
#Product
#Strategic